Saturday February 14th / 10:00 PM

ELECTROLADS

There was a recent moment in time that a spark was created. Four human souls came together in fusion to create fire. They're main intention is to collectively promote love. They're main care is for their fans to align themselves with their essential beings inside themselves and take the risk to connect with others in an undistorted way through dance. If their fans can challenge themselves to go there, then the electrolads see the potentiality for fusion and unification to occur for everyone that is attending their performance…and walk away filled. They see no other purpose higher than this. They create an intentional space and they encourage people to go deep in trance to their deep house and tech house grooves. Let transformation happen and dance your $#% off! 21+ invite only - limited amount of people will be let in. Ask around to see how you can get on the list! good luck!
Friday February 20th / 10:00 PM

BINGER

Formed & based out of burlington, vermont, binger takes the reigns of the groundwork laid by the deep grooves, jams, and compositions of phish, derek trucks band, delicate steve, and steely dan. With a focus on live performance and spontaneity, binger aim to groove hard with an ear for experimentation that drives so many of their catchy hooks, complex riffs, and interplayed band-shred fests. 21+ $5

https://www.facebook.com/Binger01
Friday February 27th / 10:00 PM

RADIO FLYER

Bringing you the best in rock and blues from burlington, vermont 21+ $5

http://www.radioflyervt.com/
Friday March 13th / 10:00 PM

Sierra Leone's Refugee All Stars

Sierra leone's refugee all stars have risen like a phoenix out of the ashes of war and enflamed the passions of fans across the globe with their uplifting songs of hope, faith and joy. The band is a potent example of the redeeming power of music and the ability of the human spirit to persevere through unimaginable hardship and emerge with optimism intact. From their humble beginnings in west african refugee camps sierra leone's refugee all stars have performed on some of the world's most prestigious stages and matured into one of africa's top touring and recording bands

http://www.sierraleonesrefugeeallstars.com/home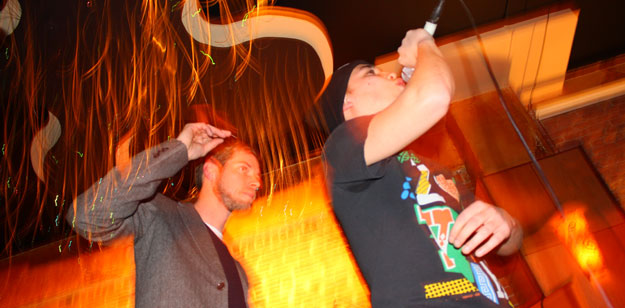 Positive Pie supports the arts and music! Check out the latest line up of Local & National acts here and come to Montpelier, VT and a enjoy a brew and live music!
Looking To Book A Gig?
THE BEER LIST
| | |
| --- | --- |
| PRAIRIE ARTISAN ALES BIRRA | 4.20% ABV |
| JACK'S ABBEY KIWI RISING | 8.50% ABV |
| HILL FARMSTEAD GEORGE | 6.00% ABV |
| OXBOW FPA | 6.00% ABV |
| HILL FARMSTEAD DOUBLE CITRA | 8.00% ABV |
| STONE COFFEE MILK STOUT | 4.20% ABV |
| FOUNDERS BREAKFAST STOUT | 8.30% ABV |
| PABST BLUE RIBBON | 4.70% ABV |
See The Beer List