Warning
: include(ppie2012/includes/nav-main.php) [
function.include
]: failed to open stream: No such file or directory in
/home/content/p/p/2/pp2admin/html/about.php
on line
98
Warning
: include() [
function.include
]: Failed opening 'ppie2012/includes/nav-main.php' for inclusion (include_path='.:/usr/local/php5/lib/php') in
/home/content/p/p/2/pp2admin/html/about.php
on line
98
ABOUT US
We are fully committed to offering our guests hand-mixed and hand-tossed pizza; fresh pastas and seasonal and sustainable ingredients - all at a great value! We pledge to treat our staff with respect and kindness and to become the area's employer of choice. Our commitment is to support local growers and farmers and be an active part of the Vermont Fresh Network.

We take our food seriously: Italian flavors and ingredients meet a Vermont sensibility and combine to make some eclectic and delicious creations. Our beer and wine list is designed to compliment our menu. We salute small-batch producers of wine and beer and celebrate the microbrews our state is loved for. We practice friendly honest and knowledgable service.

We also reserve the right to throw a party, book a band or clear the dining room to make room for dancing!!!


| | | |
| --- | --- | --- |
| | | Our family independently owns and operates over 20 locations with the immediate family operating 6 additional stores in NY and Vermont. Check out these other locations if your in the area! |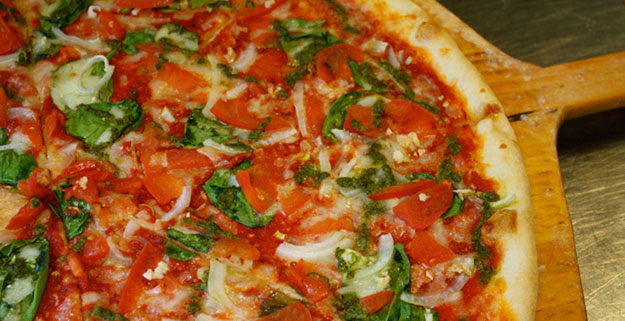 Rooted in its beginning as an authentic Pizzeria, Positive Pie combines its old school heritage with a new age Vermont mindset. Our commitment to our guests is to provide a cool, contemporary, comfortable, casual - yet always stylish - urban refuge from the ordinary.
Warning
: include(ppie2012/includes/side-content.php) [
function.include
]: failed to open stream: No such file or directory in
/home/content/p/p/2/pp2admin/html/about.php
on line
205
Warning
: include() [
function.include
]: Failed opening 'ppie2012/includes/side-content.php' for inclusion (include_path='.:/usr/local/php5/lib/php') in
/home/content/p/p/2/pp2admin/html/about.php
on line
205
Warning
: include(ppie2012/includes/footer.php) [
function.include
]: failed to open stream: No such file or directory in
/home/content/p/p/2/pp2admin/html/about.php
on line
215
Warning
: include() [
function.include
]: Failed opening 'ppie2012/includes/footer.php' for inclusion (include_path='.:/usr/local/php5/lib/php') in
/home/content/p/p/2/pp2admin/html/about.php
on line
215